Hwy 101 mile marker 121.
Taft Park entrance is right off hwy 101 in the southern section of Lincoln City..
Oregon Parks Link unavailable. No fee required.
Sign at entrance (Lincoln City)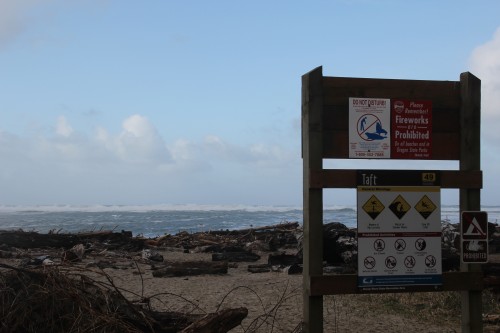 Some photos taken at Taft beach
A view looking across the bay to the south

This beach consists mainly of a walkway along the bay. An extraordinary amount of driftwood is strewn along the area of sand between the walkway and the water's edge.
Here's a view from a nearby viewpoint near Taft Park

View from nearby viewpoint